"WOD Toys® inspires children to mimic their parents as a form of play while introducing fitness and something they can get a lifetime of enjoyment from."
WOD Toys® was founded in 2011 from a simple and humble desire to give children the opportunity to safely imitate their parents during workouts and at their best moments.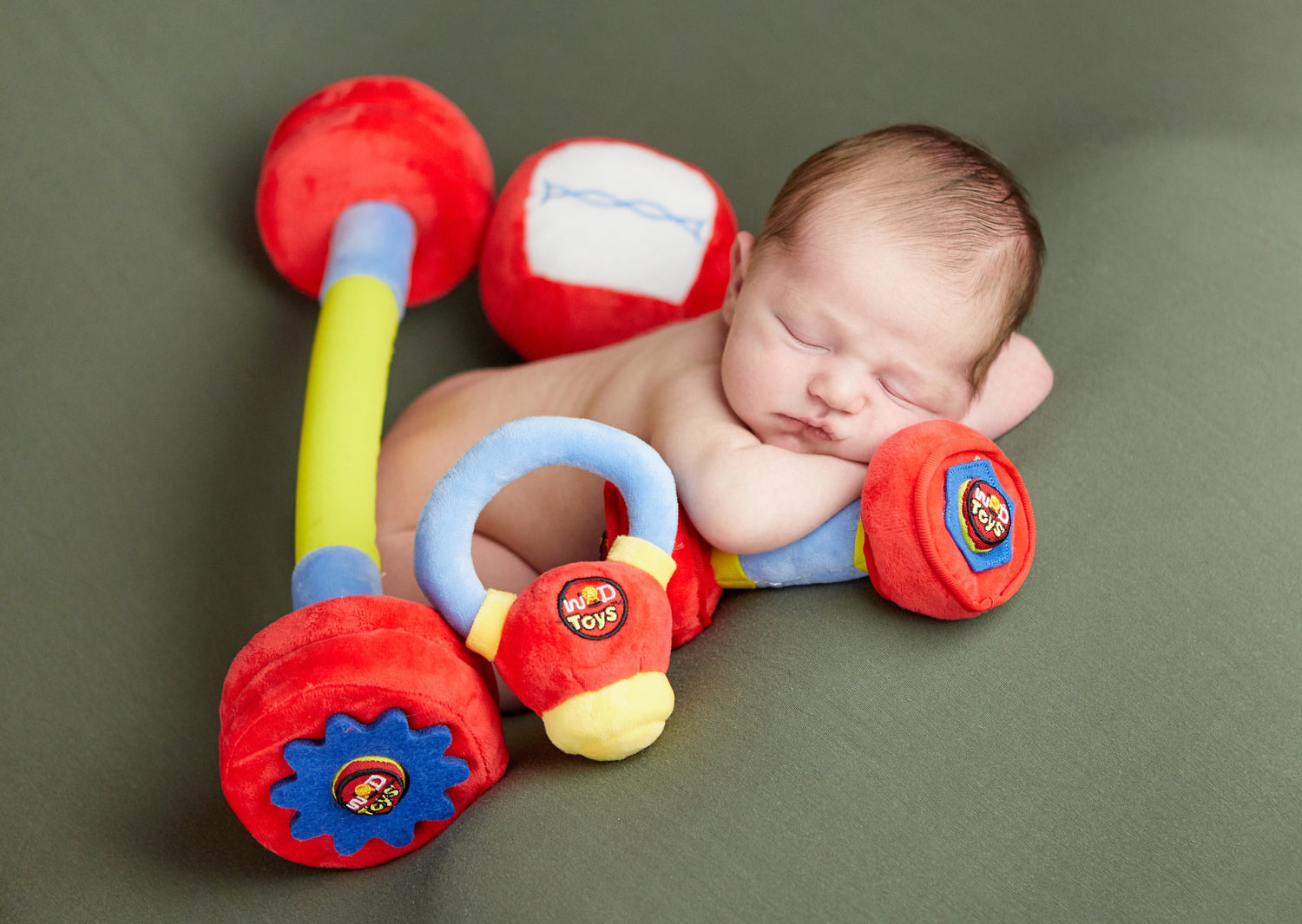 WOD Toys® Baby Collection
Soft, hug-able sensory toys great for baby gifts, new born pictures or a perfect way to tell the world that your baby is arriving!
Shop All
Safe, Durable and Fun Toys for Kids Fitness

Creates Positive Association Towards Fitness at an Early Age

Inspires a Lifelong Active & Healthy Lifestyle